Debbie & Chris Cloud
Realtors & Strategists
---
Debbie & Chris Cloud
Realtors & Strategists
Phone:
Phone:

M:

571-469-1068

571-469-1068

mobile

Phone:

O:

703-368-7355

703-368-7355

office
Office:
Office:

EXIT REALTY PROS

9244 Center Street
Manassas, VA 20169
WELCOME to The CLOUD Difference


SPECIALTY (28 years experience):  Strategic Consulting, Commercial Real Estate, Property Management, Listing Agent, Buyer's Agent & Designated Agents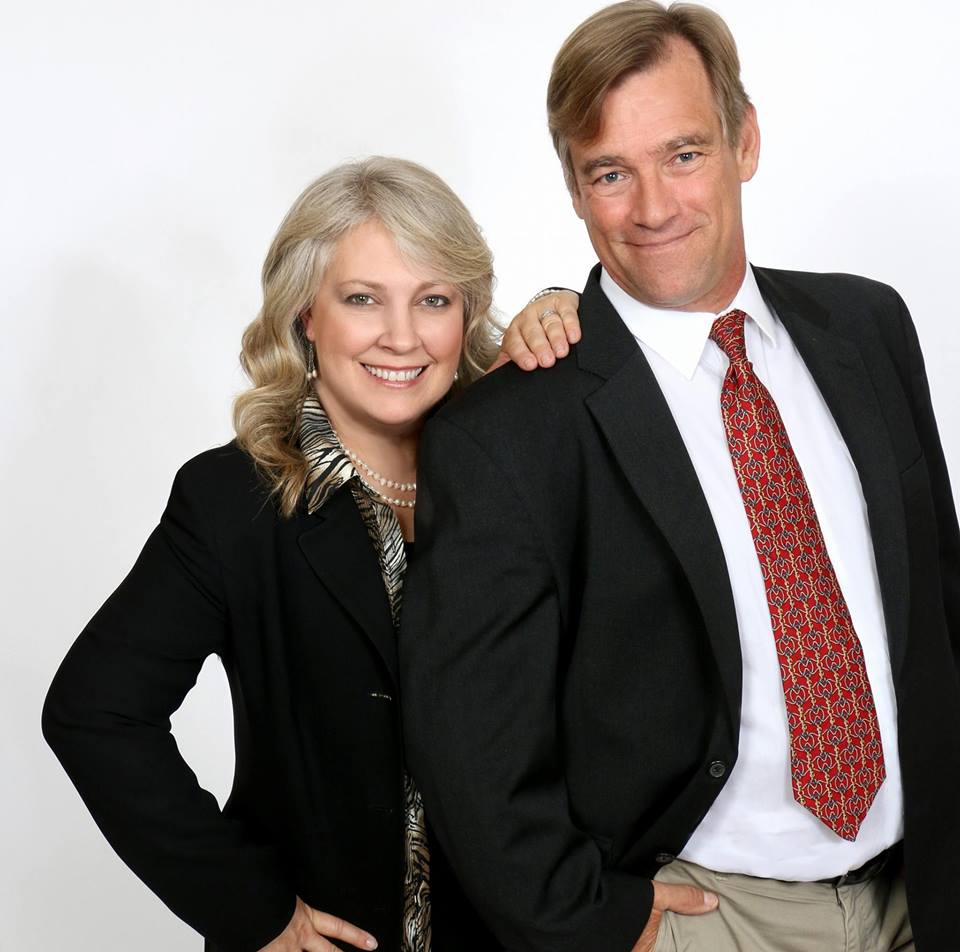 CLIENTS Around the World & Here in Virginia
Chris and Debbie work with clients around the world with every stage of real property as a venture, investment or a personal residence.  They are dedicated to find or sell your rural estate, business, or private residence, from Charlottesville to Winchester to shores of the Potomac.  They focus on their home of Northern Fauquier.  For those seeking a special niche to set up shop or call home, they have an intimate knowledge of the back roads and unique locales that give so much of Virginia it's "hidden charm"!  
Get The CLOUD Difference with Debbie & Chris Cloud - We dedicated to their hometown of Northern Fauquier real estate, community & lifestyle.
We look for potential properties as unique for specific people and their interest.  Chris & Debbie likes building community through rural commercial real estate ventures to make something old vital to the local area.  Their formula of being positive, helpful, skilled partner whether you are buying, selling, renting or leasing any type of property including residential, commercial, land and investment properties, works to get the job done.  Their ability to envision what is possible, and collaborate to bring the deal to life.  The proven team of Chris & Debbie can make it happen!
FINALLY HOME after Years Abroad  
Chris and Debbie Cloud, who have called Fauquier County and Northern Virginia HOME for decades, have returned to the best place in the world.  Chris was born and raised in Fauquier, graduating from Fauquier High School and in management of his family car dealerships.  In 1988 as a Realtor, Debbie moved to her family's home in Mt Vernon and housed her horses in Fauquier County.  A few years later, she moved to Fauquier on her own farm, developing deep ties to the community.  
THE PIEDMONT is changing 
The burgeoning development presents opportunities for all.  Those with a sense of responsibility are dedicated to positive-growth and change.  Working with Chris and Debbie, you may be assured they understand your specific needs and requirements, and as a team find the options out there for you to determine what is the best for you.  Asking either of them to be your Agent affords you the knowledge, connections, and attention of Both!
AS A COUPLE for more than five years
Chris and Debbie have developed a strong reputation as a "Dynamic Duo" capable of moving mountains to make things happen.  Both have come from family owned and operated businesses of Entrepreneurs, thus each understand business, contracts and what it takes to get the job done.  Chris and his mechanical engineer background, his off-grid experience and yacht, estate and island management has provided a keen eye for properties, business and people.  Debbie, with her operational management and direct experience in real estate brings her unique strategies and negotiating abilities to the table.  She has run family businesses or worked for high-net-worth, individual owners on complicated ventures needing special attention to ensure successful outcomes.  Together you as a client have a half of century of worldly experience and expertise with the dynamic ability to handle real property, the people involved and ensure the final success.  
THE RIGHT PLACE FOR CHRIS AND DEBBIE IS AT EXIT REALTY PROS, a group of independent, professional Realtors and Providers that work well together as a Team to "Git 'er Done."  The office is located in Old Town Manassas at 9244 Center Street, and is set up for doing some serious real estate.  Chris and Debbie work out of their home office in Northern Fauquier, members at Greater Piedmont Realtors and work with clients in the local area.
EXIT Realty Pros office focuses on hands on experience, advanced education and continued support to ensure the best possible solutions. Whether you are buying, selling, renting or leasing any type of property including residential, commercial, land and investment properties, EXIT Realty Pros is ready to make it happen for you! Vicki Cloud (Principal Broker) & Patrick Cloud (Realtor) are The Owners of the franchise and Top Producers (The Cloud Team) with multi-generational experience in sales, marketing and real estate (its second nature since its in there genes).
With the support of Manassas The CLOUD Difference with Debbie & Chris Cloud - are dedicated to their hometown of Northern Fauquier real estate, community & lifestyle.
Chris and Debbie both love the diversity of lifestyles the greater Northern Virginia area offers and more specifically Northern Fauquier County, from excellent schools, burgeoning business and technical opportunities, to world class cultural events, all mixed into an area steeped in American history.  The perfect balance of four distinct seasons offers something for everyone.   The area is growing, yet they are determined to keep the unique, time forgotten draw this area brings to new arrivals.  Their are some complexities facing families and businesses today, and Chris and Debbie are willing to face the Stigmas and speak out to rally support for action to make families and communities stronger in the face of all the different adversities.  The great lifestyle stems from folks will to invest in their communities.
Contact Chris and Debbie to learn more about the best area for you!
The CLOUD Difference:  The dynamic team of Chris & Debbie Encompass your dreams into Real Properties!
Reach out to get the ball rolling, and they will work with your real estate interests. 
THE NEXT STEPS:
REACH OUT directly to Chris at 571-451-9112 or chris@cdencompass.com and Debbie at 571-469-1068 or debbie@cdencompass.com to discuss your project and set up an initial appointment to put together a plan.
RESEARCH on our website at encompassrealproperties.com to search potential properties and understand some basic information on real estate.
TEXT CCloud or DCloud to 85377 to receive our Mobile Business Cards™. This allows for immediate contact and access. 
ASK Debbie to set up REAL ESTATE ALERTS since the market moves quickly and you will want to be noticed as soon as something new comes on the market.
SIGN UP for our Monthly Newsletter that will contain current information about real estate and the community.
---
Recent Sales
$177,000
Listing courtesy of EXIT Heritage Realty
$175,000
Listing courtesy of EXIT Realty Pros
$1,000/mo
Listing courtesy of EXIT Realty Pros
$1,898/mo
Listing courtesy of Century 21 New Millennium